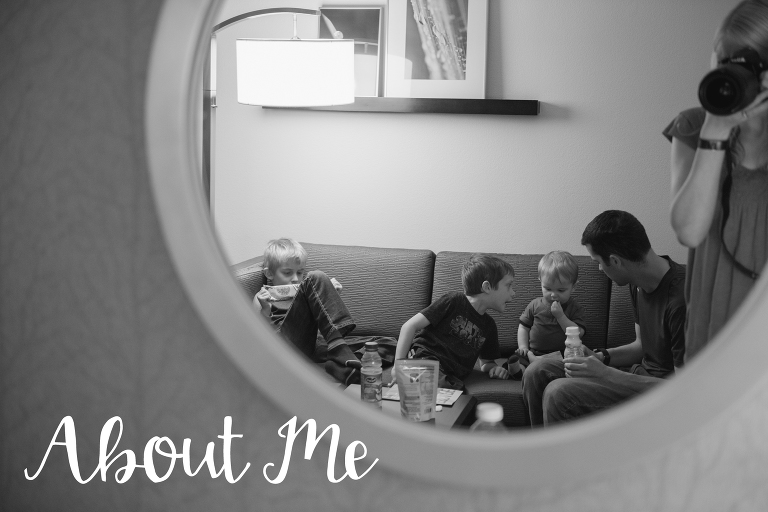 Welcome! My name is Heather and I am a storytelling photographer capturing families & newborns. I live in Portland, Oregon with my husband and our 3 boys.
My inspiration is my kids. They inspire me to photograph, have fun, and live life to the fullest.
A few things that I love:
Traveling with my family
Impromptu dance parties with my boys
Playing piano
Disneyland
Binge watching Netflix shows with my husband
Snuggles with my boys
Time with friends
Christmas & all the cheesy Christmas movies that go with it
Singing in the car
Ice cream
When I look back at all the photographs I have captured of my family, the ones that have a story to tell are the ones that stand out the most to me. Those authentic moments are also the photos that I try to capture for you. I find that with kids, the things you're used to seeing everyday (like finding all their cars lined up, needing a step stool to wash their hands, pulling all the books off of the shelf to read) are constantly changing. I love when I can freeze those moments in time to look back at and give a glimpse of who they were in that season of their life.
I love to do sessions in-home or at another location that has special meaning to you because that's usually where you feel most relaxed and "at home."
I would love to capture your story! Contact me today to book your session or to learn more.
And feel free to check out a few of my favorite photos of our family life below: